Jeg har deltatt på webinaret "Intro to BAT® 2.0" med Grisha Stewart, via Empowered Animals.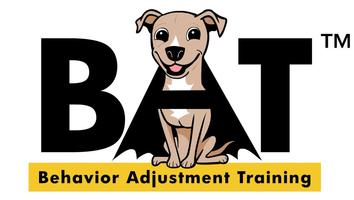 BAT® (Behavior Adjustment Training) hjelper dyrene få tillit og sosiale ferdigheter .
BAT er en naturlig metode som skaper en følelsesmessig trygg interaksjon med minimal forstyrrelse.
BAT er spesielt nyttig når " triggere " for frustrasjon, aggresjon eller frykt er levende vesener , for eksempel når hunden bjeffer på eller biter andre hunder eller mennesker .
BAT gir dyret maksimal kontroll for sikkerhet og andre viktige hendelser i deres liv .
BAT arrangerer trygge scenarier der dyr kan omgås naturlig og samhandle med triggere på sosialt akseptable måter.
Temaer: Innkalling, BAT stressnivå, BAT båndferdigeter, BAT oppsett, Overlevelsesferdigheter etc.
Oppsummering av BAT : Følg hunden din i et løst bånd. Hvilken som helst retning , unntatt rett mot "triggeren". Hvis hunden går mot hjelperen på en fokusert måte, ta en sakte stopp. Hvis du ser noen tegn til økende stress , kall hunden din unna.
Sitat: "This is the latest BAT 2.0 information. It is from a webinar that was filmed on February 12, 2014.
Does your dog bark, growl, even bite dogs or other people? In this video, you will learn about BAT, a technique to teach your dog to be more comfortable. Depending on your experience with dogs and your dog's level of aggression or fear, you might also want to hire a Certified BAT Instructor. This video will give you practical tips to keep your family and your dog safe. It will teach you enough about BAT to know whether you want to give it a try with your dog.
This introduction to BAT is meant for people who are having issues with their dogs. It may also be used by trainers who would like an introduction to Behavior Adjustment Training.
Video length: 2 hours and 22 minutes."- empoweredanimals.com.
Pris: $29,-.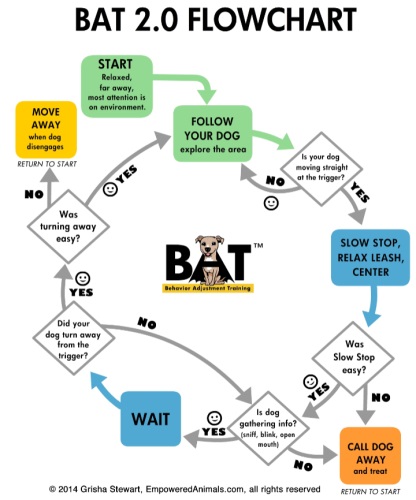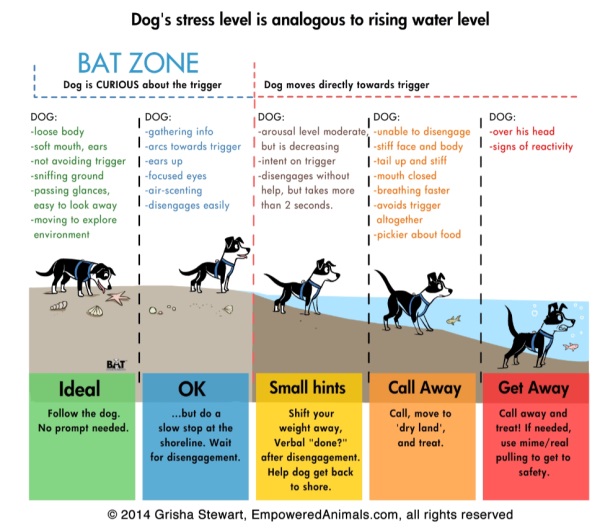 Kilde/figurer: Empoweredanimals.com, BAT-basics.pdf